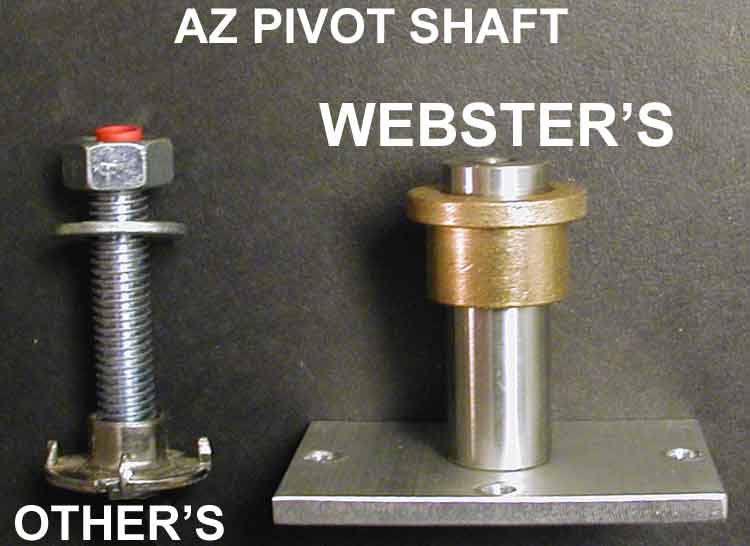 AZIMUTH PIVOT SHAFT: A Dobsonian telescope spins around a central pivot point 360°. We use a polished 3/4" stainless steel shaft that rides in a bronze bearing. This keeps the pivot point spinning smooth and true.
Other brand scopes use a 1/2" zinc plated steel bolt with sharp threads that chew away a little material with every turn. The more it spins, the larger the hole becomes, thus the system grows steadily more sloppy.
The other purpose of the pivot shaft is to solidly hold the encoder so that the computer knows in what direction the telescope is pointing. Our pivot shaft has a .250" hole to accept the encoder shaft. A metal set screw positively locks the encoder shaft; preventing any slippage.
Other brand scopes have a plastic insert in the head of the bolt that requires you to push the encoder shaft inside. In cold weather the plastic shrinks and the encoder can slip, losing its position in the sky. It is often recommended to coat the plastic with hair spray to try and keep it from slipping. Personally we prefer the security of a metal to metal connection.
Sometimes it's the little features you can't see that make for the truly ultimate scope.
CONTINUE TOUR: MIRROR CELL
---