TAKE OUR QUALITY TOUR:
Quality; the word is so over-used, it has reached the point of being useless. Nobody is going to advertise their scopes as "average and affordably made telescopes, loosely based on the David Kriege design, with a meaningless scrap of paper describing the optics" (although we'd love to see it!). Every manufacturer will say they invented quality, engineered quality, conjured quality....how are we going to be any different? That's a tough question, if we were at a star party, our quality would be self evident, but here on the World Wide Web, all we can do is show you the features that make a Webster Telescope truly second to none:
JOINERY MIRRORBOX TRUSSES AZIMUTH PIVOT SHAFT MIRROR-CELL FOCUSER ROCKER-BOX FINISHING ELECTRICAL UTA CLAMPS YOUR OWN SCOPE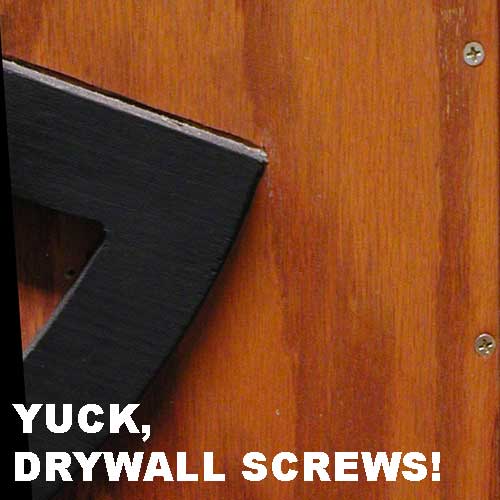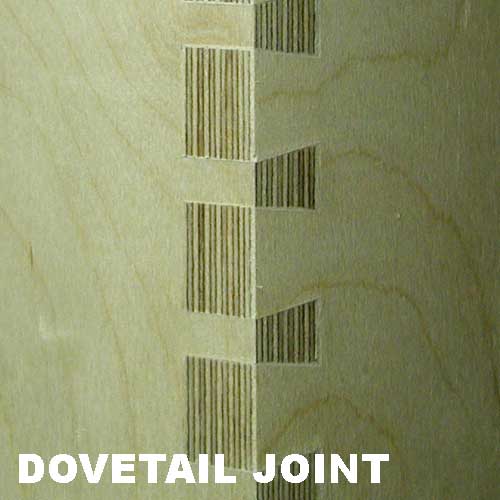 JOINERY: Fine woodworking has always been the Webster Telescopes hallmark. In an endless sea of clones, one look at a Webster Telescope and you know it is something special. We build all of our telescopes in-house. Never is any of our woodworking sent out to a cabinet shop overseas.
The strongest wood joint in the world is the DOVETAIL, and of course, that is exactly what you see on a Webster Telescope. Dovetail joints lock down tighter the more you try to pull them apart. Dovetail joints are not Box joints, and although the two are often confused, the Box joint only offers 1/12 the strength of the genuine Dovetail.
As master woodworkers, we are often asked about Biscuits and Dowels and how they affect the strength of a joint. Biscuits and Dowels were designed to quickly align joints in a production environment. When you are gluing up a wood box (know as a carcass), you only have a limited amount of "open time" before the glue starts to set.
As far as strength, Biscuits are stronger than Dowels, but both slightly weaken the joint (the joint gets stronger as you space them farther apart). The Bartin Faculty of Forestry did the woodworking industry's definitive study in 2003 addressing these issues (summary on page 8): http://journals.tubitak.gov.tr/agriculture/issues/tar-04-28-5/tar-28-5-2-0311-1.pdf
No commercial telescope manufacturer can come even close to the strength and beauty of a Webster Telescope.
CONTINUE TOUR: MIRRORBOX
---