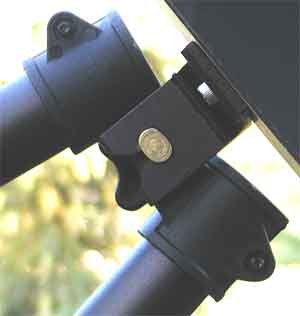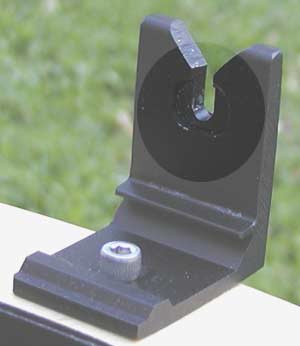 UTA CLAMPS: Webster Telescopes UTA clamps are unlike any other in the industry. There are plenty of imitators, but none of them come even close once you look beneath the surface.
1. Our truss clamps allow pairs of trusses to fold and store together. No bulky permanent triangle shapes to try and fit in the truck. You have just four pair of trusses to carry.
2. Our structure is STIFF! The UTA drops precisely onto the UTA clamps every time. No holders or spreaders are necessary. It really is a one person set up. You will most appreciate this when setting up after dark.
3. The UTA receiver brackets have a recessed, "lock down" socket machined into them. This prevents the "slot slip" that is so problematic in other designs. Another Webster Telescope exclusive!
CONTINUE TOUR: YOUR OWN SCOPE
---