ALUMINUM ALTITUDE BEARINGS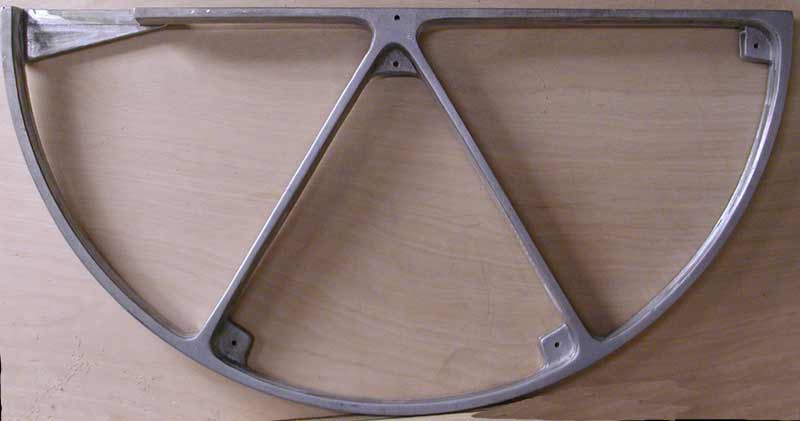 These classically styled, cast aluminum Dobsonian Altitude Bearings combine superior strength with super light weight construction. Why use such large Altitude Bearings? Large Altitude Bearings allow the telescope to "stay put" in any position and make for a very short (thus stiff) rocker box. The thick aluminum castings reinforce the mirror box sides. Each altitude bearing is manufactured to allow the Truss Clamps to be installed on the OUTSIDE of the mirror box, allowing you to downsize the average mirror box 4-7" (beginning telescope builders place the trusses INSIDE the mirror box because it is easier to make simple bearings, at the expense of telescope size and weight).
One of the unique features of the Webster Telescope Aluminum Altitude Bearings is our 182° bearing surface. This allows the DSC's encoder shaft to be inserted DIRECTLY inside of the Bearing! That's right, you are certain that the encoder lies exactly in the center of the arc! No plastic tubing that allows your encoder to slip in cold weather, just a positive metal to metal connection. Another Webster Telescope exclusive.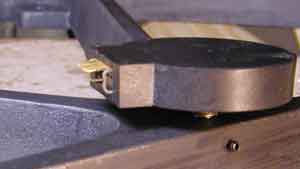 PRICES:
23" diameter bearings (14-18" scopes) $300/pr.
30" diameter bearings (22-24" scopes) $350/pr.
36.5" diameter bearings (28-30" scopes) $600/pr.
42" diameter bearings (32-36" scopes) $850/pr.
52" diameter bearings (1 meter scope) $1100/pr.
Our Aluminum Altitude Bearings are shipped un-drilled and un-anodized, allowing you to make any drilling templates and color choices you desire.