22" f/3.3- C22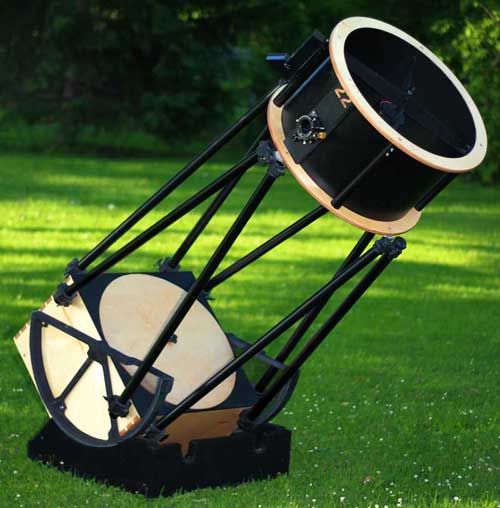 Forget about ladders, our C22 is for those who want big aperture, Kennedy optics, and their feet flat on the ground, even at zenith. In fact, this scope is shorter than many 14" scopes!
With the C22's 68" eyepiece height at zenith, even your children may not need a stepstool to gaze at the heavens. Great for public outreach or the "ladder phobic"!
Easily moved about by one person. Leave it assembled in the garage and roll it out for instant use. Disassembled, it fits under the cap of any standard pickup truck or SUV.
Comes with Wheelbarrow Handles with 10" pneumatic tires, Telrad finder, Rip-stop light shroud, and Feathertouch 2 speed focuser with deluxe base.
380 square inches of aperture
Eyepiece height at zenith = 68"
A = 29.5"
B = 31" (78cm)
C = 21"
D = 28.625" (72cm)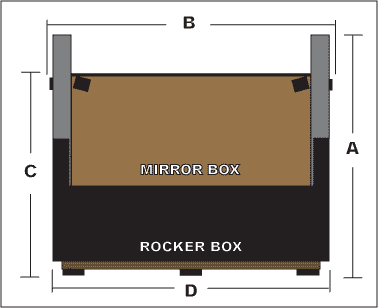 Truss Length 44"
Overall Height 76"
Swing Radius 55"