24" f/3 - C24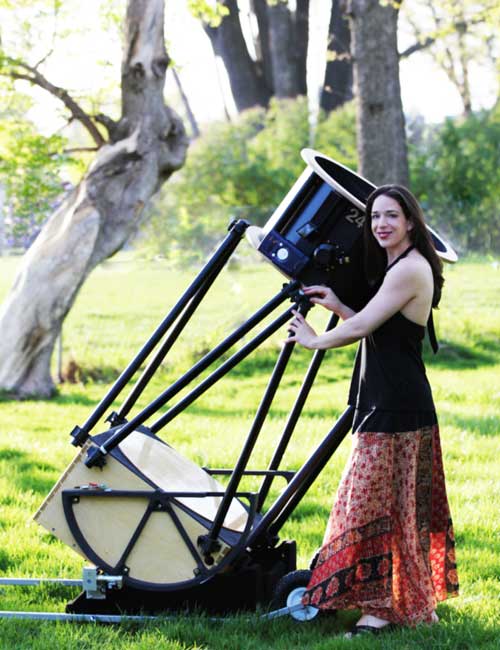 Looking for a giant telescope that the whole family can use, but don't want to use a ladder? The Webster C24 f/3 is your answer.
The C24 has a only a 67" eyepiece height at zenith. In fact, this scope is shorter than many 14" scopes!
The C24 is the perfect size for public outreach. The scope is short for easy access, yet with 24" of aperture, it's ready for serious deep sky work.
Easily moved about by one person. Leave it assembled in the garage and roll it out for instant use. Disassembled, it fits under the cap of any standard pickup truck or SUV.
Because of our unique truss assembly system, you can fully assemble the C-24 in less than 5 minutes.
Comes with Wheelbarrow Handles with 10" pneumatic tires, Telrad finder, Rip-stop light shroud, and Feathertouch 2 speed focuser with deluxe base. All of the necessities we would never dream of charging you extra for.
452 square inches of aperture!
Eyepiece height at zenith = 67"
A = 31"
B = 33.75"
C = 22"
D = 30.75"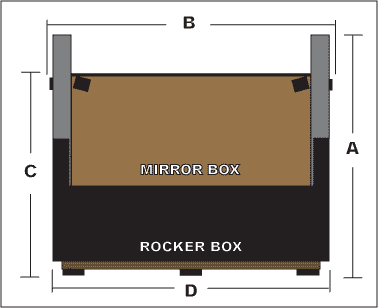 Swing Radius = 53"
Truss Length = 43"